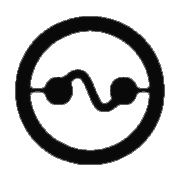 J.D. Koftinoff Software, ltd.
SimpleChess for Windows
For Windows 95/98/NT/2000/XP
A simple chess program. The main reason I wrote this was so I could easily play chess against friends via e-mail. It uses algebraic notation to list the game moves and has single button clipboard control so it is very easy to email games back and forth without using attachments. Just press 'Copy all to Clipboard', and paste all the game moves into your email. The other person selects the game moves and presses 'Copy' on his e-mail program, then presses 'Scan Clipboard' on SimpleChess.
Free software. Written in Borland Delphi. Source code not available.
Screenshots
Download
Download "SimpleChess.zip" - 176 KB
Contents of SimpleChess.zip
Archive:  SimpleChess.zip
  Length      Date    Time    Name
---------  ---------- -----   ----
   406016  1997-11-23 17:36   simplechess.exe
---------                     -------
   406016                     1 file