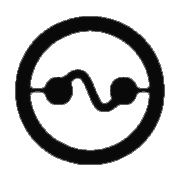 J.D. Koftinoff Software, ltd.
Roland MT-32 Editor for the Atari ST
This is the first Roland MT-32 editor that was released. It was released in the beginning of 1988, and distributed by Roland Canada and Roland Australia. It was made possible by the wonderful help of Roland Canada via financial help as well as typesetting help for the user's manual.
Copyright © 1988 by J.D. Koftinoff Software Ltd.
Runs on the Atari ST.
NOTE:
After finally actually trying this out, I found out that the main editor programs included here include my own copy protection scheme.
So you need to have an original disk on an original Atari ST to run the editor. Foiled by my own copy protection from 16 years ago. Funny thing is that the copy protection scheme did not prevent many people from pirating my software within months of it coming out. Lesson learned.
Download
Download "mt32st.zip" - 105 KB
Contents of mt32st.zip
Archive:  mt32st.zip
  Length      Date    Time    Name
---------  ---------- -----   ----
    17858  2003-11-24 08:54   DEFAULT.MT
      478  2003-11-24 08:54   DESKTOP.INF
    29236  2003-11-24 08:55   MT32.RSC
    66273  2003-11-24 08:53   MT_EDIT.ACX
    63981  2003-11-24 08:54   MT_EDIT.PRG
    10237  2003-11-24 08:53   MT_SEND.ACX
     7912  2003-11-24 08:55   MT_SEND.TTP
    18926  2003-11-24 08:54   MT_SYS.ACX
     3498  2003-11-24 08:55   MT_SYS.RSC
    17858  2003-11-24 08:54   NEW1.MT
    17858  2003-11-24 08:54   NEW2.MT
    17858  2003-11-24 08:54   PRESETSA.MT
    17858  2003-11-24 08:54   PRESETSB.MT
     2788  2003-11-24 08:54   READ.ME
---------                     -------
   292619                     14 files