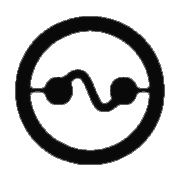 J.D. Koftinoff Software, ltd.
Newspaper Articles
Article in the Grand Forks Gazette, 1979
Follow-up article, Nov 15, 1995
Programmer fulfills prophecy
Published in THE GAZETTE, Grand Forks, B.C., Wed Nov 15 1995, pg 1-B
By DELLA MALLETTE
Gazette Reporter
Jeff Koftinoff is modest about what many people term his "computer genius" and appears shy about revealing his programming accomplishments. Those accomplishments, however, speak for themselves.
They are anything but modest.
The 27-year-old Grand Forks resident first became involved with computers at the age of nine, shortly before his parents open Kootenay Boundary Computer Centre, Ltd. on Second Street.
An early Grand Forks Gazette advertisement for the store features a photograph of Koftinoff at a computer.
"Announcing a new service. Computer sales and service," the ad read. "Featuring the Apple II and Apple III computers. Demonstrations by appointment."
Koftinoff's ability with computers thus became known to the community, and captured the interest of a Gazette reporter.
"I was with 10-year-old Jeff Koftinoff in his home last week," the April 4, 1979 article read.
"I listened as he explained how to operate his micro home computer. 'You type a word into the computer. The first letter of this word changes to A-s-c-i-i. This converts it to hexadecimal then to binary. The computer then reads the second letter...'"
"Jeff has mastered the micro computer basic languages and he has developed his own programs to feed the machine. He spends a minimum of four hours daily working with it and he belongs to a computer club in Seattle."
"It is no wonder that Jeff never tires of working and playing with his computer. Its programming seems to be endless and this sets up a great challenge for him. He plans to continue expanding his knowledge of computers and perhaps work in programming as he gets older."
The 10-year-old was true to his word. At the age of 13, he developed his first commercial product, an Apple II video game called Cater-Killer. "It was a very consciously designed as a non-violent game," Koftinoff noted.
A New York magazine, Micro, tagged Koftinoff as [one of] the youngest Apple computer programmer[s] in North America, his father pointed out proudly.
After graduating from Grand Forks Secondary School in 1987, he went on to the British Columbia Institute of Technology to study micro-electronics for two years.
He remained in Vancouver until last year. Thanks to modern technology, he could do his work from Grand Forks and it is here he has returned, married and once again settled down to continue his career.
Two years of post-secondary education seems a short time; however, those years, combined with a natural affinity for electronics, have resulted in Koftinoff owning his own company (J.D. Koftinoff Software, Ltd.) and working on contracts from throughout North America.
Some contracts are exclusively Koftinoff's. Others are sub-contracts picked up via a loose-knit network of about 10 people.
"It's kind of like a virtual corporation. It's dynamic in terms of who's working on what. The structure of the organization changes depending on what projects we're working on," he explained. "We all have different areas of expertise."
For example, Koftinoff teamed with Bob Turner of Turner Investigation, Research and Communication to create the Internet Filter... A filter that empowers parents to influence, choose and control what their children can be exposed to on the Internet.
A contract last year netted Koftinoff a small, but integral, part of MGM Grand's $15 million show in Las Vegas. "This was the design of this one box. They're using 22 of these boxes in the show," Koftinoff said.
The computer programmer understates the role the box plays in the show. By "talking" to each other, the 22 boxes not only open valves, but operate hydraulics, lasers, and explosives.
The Internet was once again the focus of a project Koftinoff got off the ground this year. Selkirk College is now using his system, entitled LANIS (Local Area Network Internet Server), so as to allow multi-station access to the 'Net over one phone line.
"I try to work on projects that anybody can actually understand - the end result is something tangible. I've always had an emphasis on music and live performance," he said.
In the mid-1980's, the performed in a band. As a duo, with a back-up singer, the band was chosen to perform at Expo '86. It was at this time that the limitations of the computer accompanying the band became obvious.
It was not acceptable for live performances, Koftinoff said, so he wrote a program which managed the sequencing of songs. Even stage lights could be controlled this way.
The project turned into its own product - The Pro-MIDI (Musical Instrument Digital Interface) Player. He wrote a manual, and made a distribution deal with local musician Hal Tipper.
It is still selling today. "It was originally done on an Atari system in 1987. I just converted that over to IBM this year," he explained. "It's actually in Beta test conversion now."
At that time, in conjunction with Roland Canada Music Ltd., Koftinoff also designed a product [for] the MT-32 to modify sounds in a synthesizer. It enables the musician to create, edit and store sounds and purcussion sections for one of the Roland models.
Roland Japan became interested, and asked Koftinoff to write a similiar program for the Macintosh.
Accomplished musicians are not the only ones to benefit from Koftinoff's talent. In conjunction with the Vancouver Adapted Music Society, he has been working on a system to open up the realm of music to the handicapped.
"It lets them play music in real time over the telephone lines with the MIDI system," he explained. "They work together with another person long-distance on a project."
Together with Simon Fraser University, Koftinoff expanded into the area of musical instruments for the handicapped by creating alernate input devices.
From a video game to an Internet Filter to adapting systems for the handicapped, Koftinoff's accomplishments certainly do speak for themselvs.
"I don't think there's anything I don't want to work on."