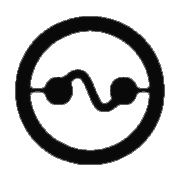 J.D. Koftinoff Software, ltd.
Jeff Koftinoff's specialties
Computer Programming
I am an experienced computer programmer, specializing in the following fields :
Object Oriented Programming
Advanced C++
Hard real-time systems
Windows 3.1,95,98,NT,2000,XP, Linux, Mac OS X, Atari ST platforms
Low level device drivers
Serial protocols
TCP/IP protocols
High and low level DSP (Digital Signal Processing)
Embedded systems
I am constantly interested in different ways of approaching programming problems, and am always interested in new languages, such as Java, Lua, IO, and Eiffel.
MIDI and Multi media Programming
I have a strong background in the following Multi media fields:
Live performance oriented MIDI software
Video overlay and capture systems on Mac/PC platforms
MIDI Show Control systems
Video control and editing
High end digital audio
Advanced and optimized DSP Filter design algorithms
SMPTE/VTC synchronization
Real Time programming systems
Hardware Design
I have hardware design experience with the following:
Motorola 68000 series CPUs
Motorola 68HC11 series micro controllers
Texas Instrument's C31 floating point DSP
Texas Instrument's C6701 floating point DSP
Analog and digital filters
Advanced Phase Locked Loops (PLLs)
Programmable Logic Devices (PLDs)
Electronic Music
I have been actively involved in electronic music and MIDI since 1983. I have been involved with a few bands doing live performances, composing, and recording in studios.
My Company
I have a company 'J.D. Koftinoff Software, Ltd.', which was incorporated in 1988. All the work that I do is via contracts that my company receives.